News
#FMD: Wool industry in conversation with China following ban
─── ELSABÉ RICHARD 05:30 Mon, 06 Jun 2022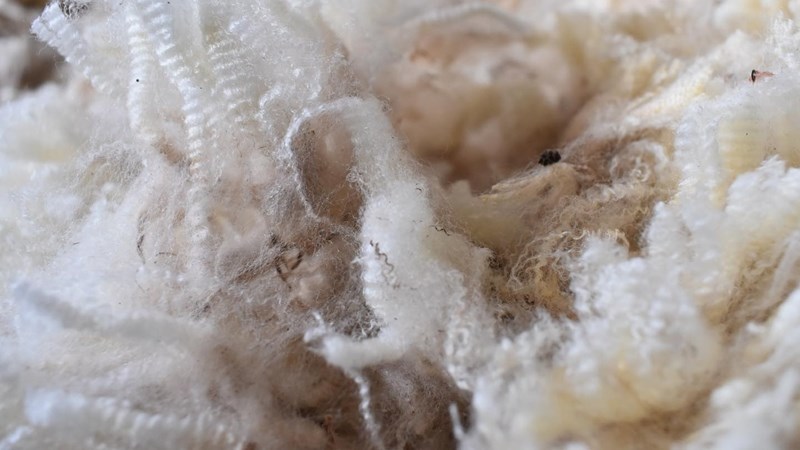 China has agreed to allow the import of processed wool from South Africa.
This follows after it announced the ban on all cloven-hoofed animal products, which included wool, from South Africa following an outbreak of foot and mouth disease (FMD) in five provinces.
See PODCAST below
The General Administration of Chinese Customs (GACC) issued a response on 6 May following ongoing correspondence with the local wool industry. They shared that they will allow wool that has been scoured (processed) into the country from South Africa.
Deon Saayman, General Manager of Cape Wools SA, says no scientific reason was provided by the GACC as to why they would only allow scoured wool and not greasy wool – which complies with the World Organisation for Animal Health's (OIE) inactivation clause for FMD.
ALSO READ: Wool industry heavily impacted by China's ban on imports due to FMD
"At this point in time, it is quite frustrating for us. We have been trying via the Chinese Embassy in Pretoria and the South African Embassy in Beijing to try and resolve this issue with China.
"Unfortunately, we have not been successful. There have been meetings that have been taking place between some Chinese customs officials and the Nanjing wool market, where we provided additional information to them. But unfortunately, that also did not result in any positive news."
ALSO READ: Agri podcast: Foot and mouth disease hurting the poor - expert
OFM News previously reported that the South African wool industry produces about 45 million kilograms of wool annually, and of that, 80% is exported to China – making it the biggest trading partner with South Africa when it comes to wool.
With that, the South African wool clip generates some R6 billion of export revenue annually.
Wool is produced by around 40 000 communal and 8 000 commercial farmers in South Africa, with communal farmers, in particular, relying on the Chinese market for the sale of their wool, says Saayman.
Precautionary halt of local auctions
Wool Auctions were postponed in April, pending clarity from the Chinese authorities on the duration and exact nature of the ban introduced in their announcement. Saayman tells OFM News that buyers and brokers ended up agreeing to resume sales. He says although the sale clearances are lower, the industry did not see massive decreases in wool prices.
"So, for the better quality that still had a market for Europe, could at least still be sold. But a lot and most of the communal wools were actually withdrawn from the offering prior to the sales. [This is] purely because there is no market for that currently."
Local capacity to wash and comb wool
Saayman says South Africa, like some other countries, does not have a large scale capacity when compared to China, to wash and comb wool. "Even in Europe at this point in time [there is a] waiting period of up to 12 months to process wool. In South Africa there currently is no capacity to do that," concludes Saayman.