CentralSA
Mangaung aims to increase water supply to residents
─── LUCKY NKUYANE 13:27 Mon, 28 Mar 2022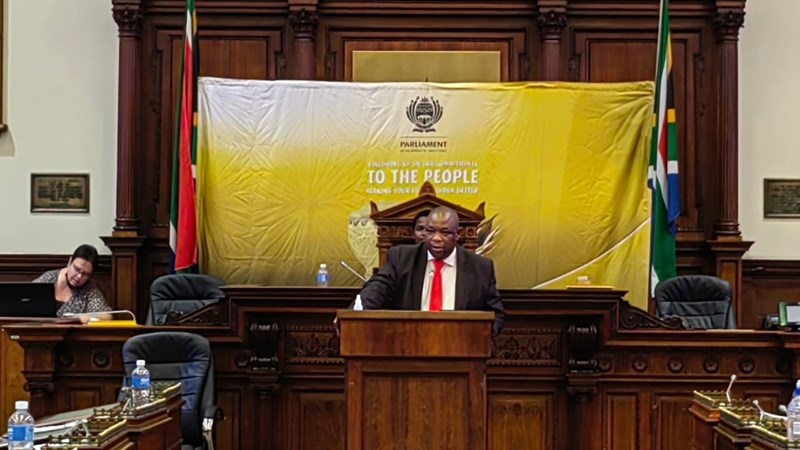 The troubled, Bloemfontein-based Mangaung Metro Municipality has told the National Council of Provinces (NCOP) that it plans to increase water supply from 31% to 49%.
During the sitting of the NCOP in the Free State Legislature's Fourth Raadsaal in Bloemfontein, Mangaung Mayor Mxolisi Siyonzana says this is to ensure they address the issue of water supply. His address, based on water and sanitation, comes amidst a backlash from residents over water issues that hit Bloemfontein last week for at least three days.
Siyonzana raised a concern with NCOP members, namely that the Metro and Bloem Water, which supplies over 50% of Mangaung residents with water, are yet to renew a service level agreement. Siyonzana says his concern is that every time the two entities need to renew the contract, it's being presented with unending issues.
Bloem Water on Monday informed the NCOP sitting that the non-payment by municipalities, which include the Mangaung Metro and the Trompsburg-based Kopanong Local Municipality, poses a serious challenge for the water board. The Chief Executive Officer (CEO), Limakatso Moorosi, reminded the House that the total debt by the Free State municipality to the institution is more than R1 billion. She says Kopanong owes R500 million, whilst Mangaung is at least now adhering to its payment commitment of R2 million.
In November, Bloem Water lashed out at the ailing Mangaung Metro's failure to pay its account, according to their settlement agreement.
In June last year, Bloem Water announced that at the time the metro had failed to pay R40 million for March and R71 million for April, and was yet to pay R20 million which was due on 1 June 2021.
Also read: Bloem Water lashes out at Mangaung's non-payment yet again
However, Moorosi has further informed Parliamentarians the residents of the troubled Kopanong have been receiving at least 30% of their normal water supply. She said this was due to the non-payment of debt which has gone up from at least R400 million to R500 million.
Also read: Kopanong Local Municipality in debt
The issues of this troubled municipality even landed on the desk of the South African Human Rights Commission (SAHRC) in the province.
The DA Member of the Provincial Legislature (MPL), Karabo Khakhau, laid a complaint against the cash-strapped municipality.
Also read: Cash-strapped FS municipality reported to SAHRC
However, this municipality is further embedded by pressing issues which include its debt to third parties, including the South African Municipal Workers Union (Samwu). The municipality owes Samwu, amongst others, a whopping R26 million for the pension fund.
Also read: Kopanong employees not paid in two months